Continuous Professional Development and Networking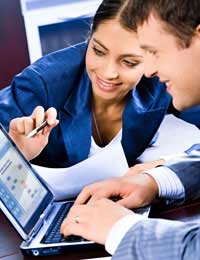 Continuing professional development is exactly what it says. It's the ongoing development of your skills and knowledge, whether in business, academia, or whatever your field of work. Not matter what your employment, it's something that's absolutely necessary to keep abreast of what's happening and stay current in your field.
If you don't stay up to date – and preferably even ahead of the curve – you're simply going to be less effective, always playing catch up on the trends and happenings in your line of work. These days that's something no one can afford.
Why Continuing Professional Development is Important
No matter what you do, there are constant advances going on in your field. Many will be minor, but a number will be important breakthroughs that can bring big changes. Staying continually abreast of these is vitally important. At times there will be things that can be very beneficial to your company, either in terms of cost-cutting or making it more competitive, and jumping on them quickly can position your company at the cutting edge of things. Not knowing what's happening can leave you at the rear of the pack.
However, it's not just important for your company, it's important for you personally, too. Your knowledge needs to keep growing. That's why you read journals and attend seminars and courses. It's worth the investment of your time, and the cost, to know exactly what's going on now and what's likely to happen in the future. You're learning and absorbing information from experts, and that's always advantageous.
It can also involve being a member of some professional organisation, which can offer specialised training and courses, and which might also involve qualifications that can be updated.
Why Networking is Important to Continuing Professional Development
It's always worthwhile learning from those at the top of a field, since that's where many ideas start and then trickle down. But there are also many developments that start at the grass roots, within companies or from individuals. It can take a while for these to circulate widely in professional literature or education.
That's where networking is so important. Word-of-mouth – the grapevine – spreads things very quickly, and networking events are where you're likely to hear the very latest news. It's also, of course, a way to address issues and problems and obtain input from colleagues who might be looking at the same things and have solutions that hadn't occurred to you (and vice versa, naturally). That's as much professional development as any special seminar. If you come away from a networking event with the answer to something you've been trying to fix, then you've gained something, and it's helped your professional development.
What it really means is that you need many strings to that bow of continuing professional development, and networking is one of them. You hear about things that might not have made the journals yet, or have the opportunity to discuss the practical applications and limitations of those that have. That puts you and your company in a better position to take advantage of advances, which can translate to improved orders or service.
You might also like...