Making Use Of Social Networks for Your Business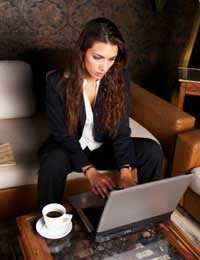 Social networking has become a major online phenomenon. It's been around for a few years – indeed, in one form or another its history goes back to the late 1990s – but it's only since about 2006 that it's enjoyed an explosion of popularity. Indeed, in the very early days of social networks – although they didn't go by that name then – business was one of the focuses.
These days most of the users of social networks are young, and they employ them to communicate with friends, plan their social lives, share music and many other things. But as this area of technology has grown, so have its possibilities and diversity.
There are a number of social networks dedicated to business and others where the lines are blurred, used often by people in business as well as in other fields. But how can a social network help you with business networking?
How it Works
Different networks work in different ways, of course. Some will let you import a file from your contact manager and from that can automatically tell which of your contacts subscribe to the social network simply from their e-mail addresses.
When you register you supply ample details of yourself, not only for others to find you, but more for those you don't already know to notice you, through the type of business you're in or your interests. And you, too, can search, by name, industry, and other criteria, to build up a network of contacts within the site, people from around the world (remember, the online world is global) you might never have encountered otherwise.
Of course, many will be in your own country, possibly even in the same region, and it's quite likely that a group within the larger social network might organise a real-world event where people meet in the flesh (indeed, you'll often find sub-groups of different kinds within the larger social network). That makes it much like any other business networking event – the only difference is the where it all originates.
The real beauty of it all is being able to network with similar people from all over, although, of course, it's limited to those who are registered on the site (but with several different sites aimed at business, you can belong to them all and have a very wide range of contacts!)
The Future
Although there's a great deal of crossover between online social networks and the real world at present – and that will certainly never stop – it doesn't take full advantage of the possibilities. If the networks are global, then the communication and meetings should be too, which will probably mean a lot more virtual meetings in the future, perhaps by videoconferencing, instant messaging, even virtual worlds, or using technology that hasn't even hit the market yet.
If you're not already using online video and audio, you probably should be, since they're excellent communication tools. The mere fact that someone's a continent away doesn't stop you building a business relationship with them, and it can be mutually beneficial, giving each of you the possibility of a toehold in another country.
That said, social networks will never replace in-person meeting, where that's possible, but they does offer another facet to business that can help it grow on a much wider scale and with the possibility of much greater returns.
You might also like...