Networking in Academia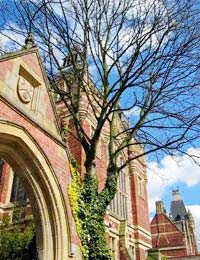 There are big differences between networking in academia and networking in business, although a number of similarities do also exist. If anything, networking is more of a necessary way of life for academics, because fields of study tend to be so specialised that colleagues are scattered around the globe, makings forums, journals, conferences and e-mail a vital part of keeping abreast of advances.
To be able to attend those conferences it can often be important to have travel grants, and the best way to be awarded one of those is through the networking process. That can be especially true for graduate students, who are in a restricted position, but who also need wide contacts to be able to advance in their field after getting their doctorates, in terms of looking ahead to jobs.
Using Academic Networking
If you're an academic, networking has to be a big part of your daily routine. Yes, there are lectures to give, essays to be marked, and discussions with students, as well as all sorts of administration work that go with the post, but a lot of what you need to do is conferring with colleagues in your own institution and around the globe.
Within your own university or college, there will inevitably be networking events, even if they're not called that. They'll be run by the administration and might well mean talking to investors and interested commercial partners. They might seem like a chore, but they're still necessary, and in attending and discussing your work, you might even find funding opportunities for projects, making them into very worthwhile moments.
Networking with colleagues around the world is equally important, because it can lead to conference invitations, which are a vital part of your continuing development, whether you're going as a speaker or simply as an attendee. Of course, conferences themselves offer vast opportunities to network with people in your own academic field, to advance your own knowledge, present your findings, and befriend others whose work crosses directly with yours.
One other important aspect of academic networking, both for graduate students and faculty, is the chance to learn about jobs coming open before they're advertised. That kind of inside track knowledge can be very useful, since the academic world is inevitably smaller than the business world, so every advantage you can gain is useful.
The Outcomes of Academic Networking
The idea of "publish or perish" might not be as important in the academic world as it once was, but as many aspects of academia have moved into the mainstream, there's still a desire among many people to publish a book. There have been a number of instances where networking has led to that, just through contacts made at conferences or in chats with peers.
The more people you know in your academic world, the more opportunities you will have to do things, be it attending conferences, even setting up conferences, or obtaining funding for projects and research. As government involvement drops and that of other partners rises, then having a wide range of contacts takes on even greater importance.
Join all the professional associations and groups available to you; it's better to have many strings to your bow than none. You'll quickly establish which are worth your time and which aren't, and can budget your time accordingly. Finally, remember, too, that although academic feuds are common, they're not a good idea. Reasoned discussion, yes, but arguments, no. What if that person you've criticised is one the committee appointing for a position you want?
You might also like...