How To Be Memorable in Business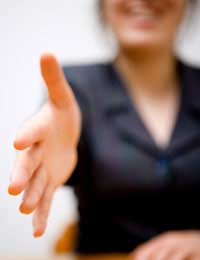 In the course of a business day you're going to meet a lot of people, especially if you're out with clients, going to meetings or attending a networking event. Think about it – how many of them do you really remember? Not just a face, but a name and personality.
The chances are that it will be precious few. For the most part, people don't stand out. The next time you meet any of them, you'll be struggling to remember a name, let alone what they do.
Now consider this: they, too, meet a lot of people, including you. Do you think they'll really remember who you are? The odds are that they'll find it as difficult as you do. That's the problem. In business, to be truly successful, you have to be memorable – and in a good way, not the kind that makes people shudder when you pop into their minds. But how do you achieve that?
What Makes Someone Memorable?
Think about the people you've met in the course of work. Why do you remember the ones who stand out? A few will have the type of personality you just can't ignore, but they will be in the minority.
In most cases you'll remember them for the service they give, or the product they represent – it's a case of association. But when you're meeting someone for the first time, you don't have the chance to build up that link, unless you're representing something that's very well known. You have a short time to make an impression, and a business card alone isn't usually going to do the trick – although that's not always the case.
Why Should Someone Remember You?
That's a question you should constantly ask yourself. Is there a reason why someone you met should still recall you a week later? Answer honestly, and it will probably be no. You need to change that. It will improve the effectiveness of your networking.
If you can persuade your company to spring for a highly distinctive business card – and it will have to be very distinctive – then that can make a difference, as long as it's so unusual that it sticks in the mind (but still the right size to file). However, they'll remember the company more than you.
Learning to be an effective speaker is a good trait. If you have two minutes and can use them commandingly to tell people about yourself and your product – that doesn't mean forcefully – then they'll remember you. There are courses you can take to improve your effective public speaking.
Not all of us can manage that, and little quirks like loud ties are more annoying than memorable. The simple fact is that most probably you're not going to be remembered from a single meeting, just as you won't remember most people you meet. Try and make a good impression, by all means, one that leaves the door open for a second and third meeting – that's where people begin remembering you.
Politeness counts for a great deal. Be assertive – you need to be – but not pushy, and well within the boundaries of propriety. Follow up promptly but courteously, and if you make a promise, deliver on it. More than anything else, doing what you say will help people remember you – and enhance your reputation.
You might also like...